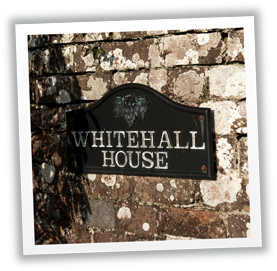 We always value our patients to give feedback to help us ensure we are giving the service they are coming for. Here are some of their comments and letters:


"Dear Jonathan, Just to say 'thank you' for all the work you have done on my teeth. Very brave of you to undertake the project! I am pleased and feel so much better now that I can smile with more confidence! Thank you so much. Kindregards." Mrs C.
Jonathan. The care and attention that you went to when restoring my mouth for implants has been amazing. I wish I had taken up this treatment years ago having suffered with missing teeth for too long. It is such a joy to be able to eat like they are my own teeth and has been worth all the effort of having treatment. I wish you every success as you develop in your career with implant dentistry. I certainly will be recommending this treatment to everyone I meet. Thank you. Mr F.
"Dear Jonathan, I wanted to say 'thank you' for the care you gave me recently. I had been living with such pain for too long and you were so understanding of what I was going through. I will never put off seeing the dentist again and am no longer scared like I was before. Thank you." Mrs A. 
"Dear Jonathan, I just wanted to say a huge 'thank you' for everything you have done for my teeth following the accident. You reassured me from day one that you would get my smile back to how it was which you achieved. I even think my teeth are better now than before! I can't thank you enough" MC
"Dear Jonathan, I want to give you a big hug to say thank you for making me overcome my anxiety towards dental work. As you know I was petrified when I first saw you and now I feel I can do anything. I am so pleased you managed to save that back tooth as I know it was a challenge. Thank you also for seeing my son. When he came home he said that the appointment was 'great'! I am so pleased. Thank you." Mrs S.
"Dear Jonathan, Thank you for giving me my smile back – I'll be really confident when I receive the solution to the gaps. Thank you also to your team." DH
"Dear Jonathan, Thought I'd send an email to say how thrilled my husband is that all his pain has now gone since you did the root canal treatment last week. He says he can now eat again on that side. Thank you." AB
"I have been a patient of Jonathan (and his father Bruce before him) for some years.
Unfortunately, due to gum disease, I have lost a number of teeth and was faced with the imminent loss of the two remaining teeth in my lower jaw.
Jonathan thus recommended that I have two implants which would then act as retainers for a full denture.
I was extremely apprehensive about the procedure and took a lot of persuading, but Jonathan could not have been kinder. I was prescribed diazepam on the day to relax me and the procedure went smoothly and painlessly. The two weeks post op were a little challenging as I had a number of stitches, but once again, Jonathan took a great deal of care to make sure all healed properly.
I'm now a couple of years down the line and have to say that having the implants was an excellent decision. My dentures fit beautifully and I'm able to eat whatever I like without worrying that they'll come loose.
Jonathan is extremely skilled, professional and caring, and I have no hesitation in recommending him to anyone who may be in need of implant surgery". Mrs B
"I would like to say that I will be forever grateful to Dr Jonathan for seeing me and resolving my problem. I was in so much pain that was unbearable. I am pain free today and I can enjoy my life again. Thank you for your excellent service. I will recommend your surgery to everyone who asks to see a good dentist". Mrs KW 
"I am delighted to have the chance to say a huge thank you to Jonathan for the swift treatment that I had when I chipped an inplant. A very quick appointment was offered and job done in seconds. Many thanks" Mrs SG
"I used to have a dread of the dentist and always avoided seeing the hygienist, however since signing up as a patient at the Whitehall Practice I have no qualms about being treated by Jonathan and Amy. I have had an extraction, filling repairs and a carefully managed plan to restore good oral health; all this was trouble-free and remarkably comfortable. I can enthusiastically endorse the dental care conducted by Jonathan and his staff". Mr CJ 
"As usual, Jonathan and the practice go out of the way to give service. I have been terrified of Dentists since childhood (having had one dentist called Dr Hell did not help!), and since coming to Whitehall have never had pain inflicted. Worth every penny of the Dental Plan". Mr AS